Using Equation Module with Other Applications
With advanced Microsoft OLE2 technology, you can use this equation balancing module in other applications, such as MS Word, ChemDraw etc. The following walkthrough shows you how to use this new feature. We will use MS Word to open Equation Module in this example.
1. Open MS Word.
2. Select Insert > Object from the main menu.
3. The Object dialog appears.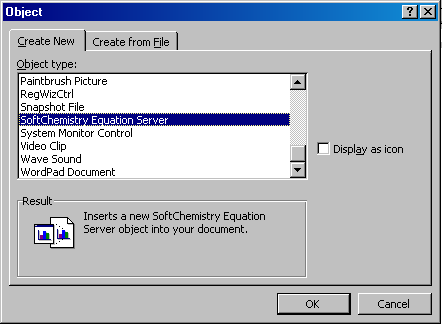 4. Select SoftChemistry Equation Object 1.5 and click OK. The Equation module is displayed over MS Word main window.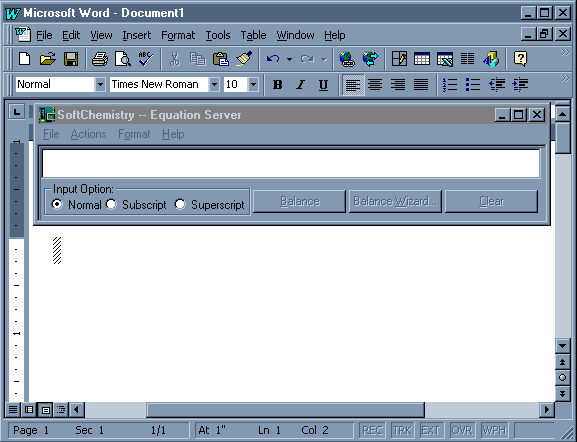 5. Enter an unbalanced equation in the Input box, the same text appears on the Word page.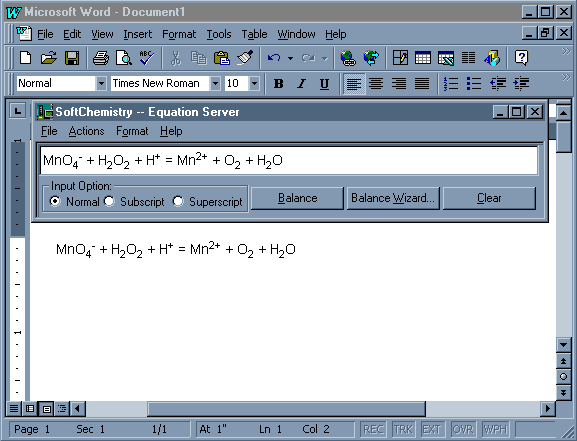 6. Click Balance. The equation is balanced by the program.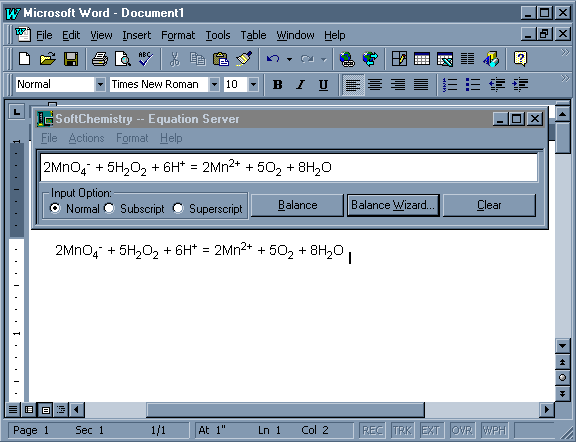 7. You can also use the extensive feature of this module - the Balance Wizard, click the Balance Wizard button to start. The wizard selection screen appears.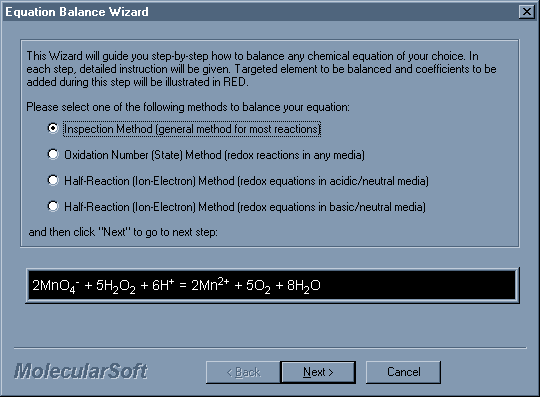 8. Select the method to be used and click Next. Keep clicking Next to walk through the entire wizard. Click Finish when it is complete. It returns back to the Equation screen.
9. Click x to close the Equation OLE object.
10. At this point, in Word page, you can double-click on the object (the equation) to re-launch the Equation module. You can also resize the equation text by dragging the lower right corder of the OLE frame. The screen below shows the equation text has been resized.